National Influenza Vaccination Week (NIVW) is December 5 – 11, 2021.
NIVW is an annual observance in early December to remind everyone 6 months and older that still needs to get vaccinated against flu to be protected during the upcoming holidays and winter months.
Influenza vaccination remains a critical strategy to decrease the burden on our health care system by reducing influenza-related doctor visits and hospitalizations. Influenza vaccine can be given at the same time as COVID-19 vaccine for patients who are eligible, including everyone 5 years and older. Both COVID-19 and influenza vaccines are needed this winter.
Together, we can use NIVW as a nationwide call to action to encourage vaccination for people who haven't gotten their flu vaccine—especially those at higher risk of developing potentially serious flu complications such as children and pregnant women.
Visit CDC's NIVW Digital Media Toolkit page for more resources and information on how to participate in the National influenza Vaccination Week campaign.
Plan to stay healthy this flu season - Get vaccinated today!
United Against the Flu is a collaborative effort by several national health care organizations in coordination with the Centers for Disease Control and Prevention to amplify the importance of getting vaccinated, especially this flu season.
From October 1, 2019, through April 4, 2020, there were 410,000 – 740,000 flu hospitalizations, and more than 39 million were affected by flu-related illnesses, according to the CDC. In addition to symptoms including sore throat, aches and fever, the flu can lead to serious health complications such as pneumonia.
One of the most important steps you can take to avoid serious, flu-related illnesses is to be vaccinated.
---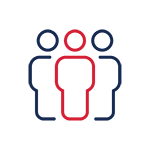 Who needs a flu vaccine?
Almost everyone. The CDC recommends that anyone 6 months of age and older get vaccinated, particularly people who are at a high risk for flu complications. This includes people 65 years and older, young children and people with chronic conditions such as asthma or heart disease. Individuals who care for or live with these high-risk populations also should get vaccinated.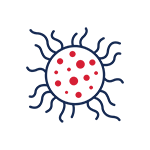 COVID-19 and the Flu – What's the difference?
According to the CDC, flu and COVID-19 are both contagious respiratory illnesses, but they are caused by different viruses. Both can spread from person-to-person, and the CDC recommends social distancing, frequent hand-washing and the use of cloth face masks to mitigate infection. Because some of the symptoms of Flu and COVID-19 are similar, testing may be needed to help confirm a diagnosis. You can learn more about other key differences and the most recent available information on COVID-19 and the flu here.
You can get the flu shot and the COVID-19 vaccine, even in the same visit.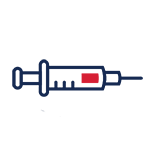 Flu Shot or Nasal Spray Vaccine?
CDC recommends that providers use any licensed, appropriate influenza vaccine. There are several flu vaccine options, including the live attenuated influenza vaccine, also known as the nasal spray. Different flu vaccines are approved for use in different groups of people. Factors that can determine a person's suitability for vaccination, or vaccination with a particular vaccine, include a person's age, health (current and past) and any relevant allergies, including an egg allergy.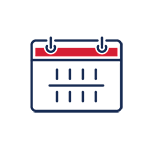 When Should You Get the Flu Vaccine?
Flu is most common in the fall and winter. For most people, September – October is a good time to get the vaccine, though children and people in their third trimester of pregnancy may want to get it earlier.
Join United Against the Flu as we send a loud message across social platforms to protect yourself and your family by getting a flu vaccination.
---
Social Media Images
Partners
State Hospital Associations
Alabama Hospital Association
Colorado Hospital Association
Connecticut Hospital Association
Delaware Healthcare Association
Georgia Hospital Association
Healthcare Association of Hawaii
Illinois Health and Hospital Association
Iowa Hospital Association
Kentucky Hospital Association
Louisiana Hospital Association
Maine Hospital Association
Massachusetts Hospitals Association
Michigan Health & Hospital Association
Mississippi Hospital Association
New Hampshire Hospital Association (NHHA)
New Jersey Hospital Association
Ohio Hospital Association
North Carolina Healthcare Association
Oklahoma Hospital Association
South Carolina Hospital Association
Texas Hospital Association
Vermont Association of Hospitals and Health Systems
Washington State Healthcare Association
Organizations
American Association of Medical Colleges (AAMC)
Association for Professionals in Infection Control and Epidemiology (APIC)
American Society of Health System Pharmacists (ASHP)
Catholic Health Association
Children's Hospital Association
Esri
Federation of American Hospitals
Healthcare Association of New York State (HANYS)
National Foundation for Infectious Diseases (NFID)
Premier
Project n95
Suburban Hospital Alliance of New York State (SHANYS)
The Joint Commission
Vizient Inc.
---
No resources of this type available