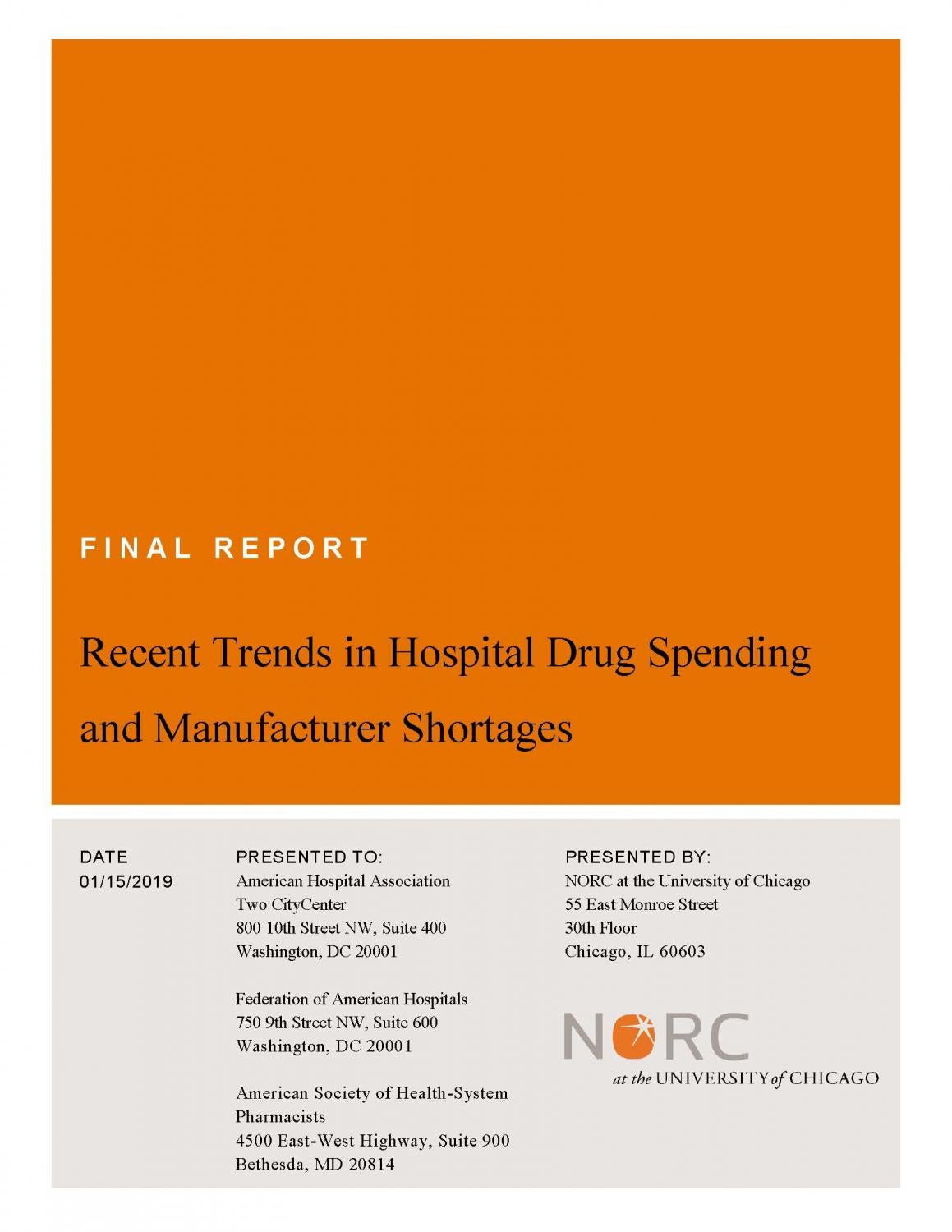 The price of prescription drugs has skyrocketed over the past several years. These price increases are extremely troublesome throughout the health system.
Unchecked drug price increases are not sustainable, and are a serious economic threat to the patients and communities we serve. They not only threaten patient access to drug therapies, but challenge providers' abilities to provide the highest quality of care.
Did you know?
Between 2015 and 2017, total hospital and health system spending on drugs increased on average by 18.5 percent per admission, including a jump of 28.7 percent per outpatient adjusted admission, following a record 38.7% increase in prescription drug spending in the inpatient setting from 2013 to 2015.
While 2015 represented a peak year for manufacturer price hikes, subsequent years saw a continuation of unsustainable drug prices, including an increase of nearly double for mitomycin, a cancer drug.
Continued price hikes by manufacturers are forcing hospitals to make significant decisions like downsizing staff, delaying capital investments, and employing alternative therapies, to cope with the high cost of drugs
Hospitals bear a heavy financial burden when the cost of drugs increases. They are not only major purchasers of drugs, but patients often end up in the hospital when they cannot afford to take their medications as prescribed.
To that end, the American Hospital Association is proud to be a founding member of the Campaign for Sustainable Rx Pricing -– a diverse coalition of doctors, hospitals, pharmacists, employers, health plans, seniors, patients, consumers and others coming together to find common ground and solutions.
Moving forward, the AHA is committed to working for action on policies that foster transparency, competition and value while fostering innovation.
Read on to learn more about the impact of high drug pricing on patients and hospitals.
No resources of this type available