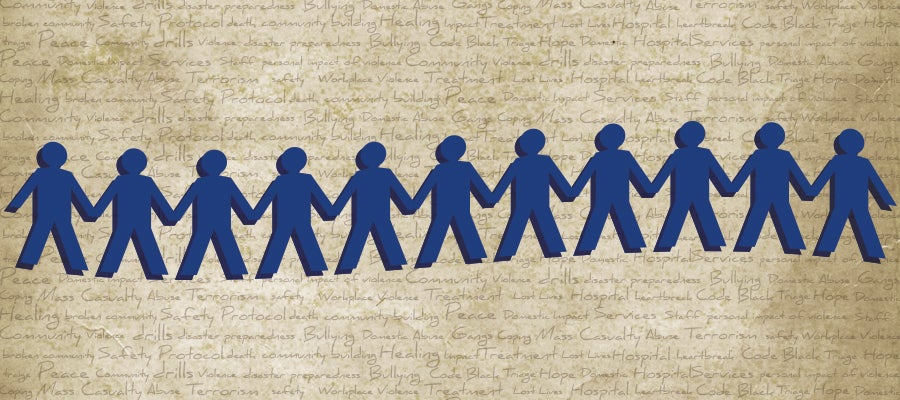 Hospitals Against Violence

Violence — in its many forms — is a major public health challenge. The AHA, along with its nearly 5,000 member hospitals, health systems and other health care organizations, are committed to addressing all forms of violence affecting our staff as well as the patients and communities we serve.
The Hospitals Against Violence Initiative (HAV) is sharing examples and best practices with the field, with a particular emphasis on youth violence prevention, workplace violence prevention and combatting human trafficking. Explore this page to learn more about effective prevention strategies and program development on national, state and local levels to help end violence in our communities and to help hospital employees cope with the impact of violence, whether at home, on the job or in their neighborhoods. We welcome your thoughts and initiatives; email us at hospitalsagainstviolence@aha.org.
---
Explore
Hospitals Against Violence

Topics
No resources of this type available